On the Road House Crochet Pattern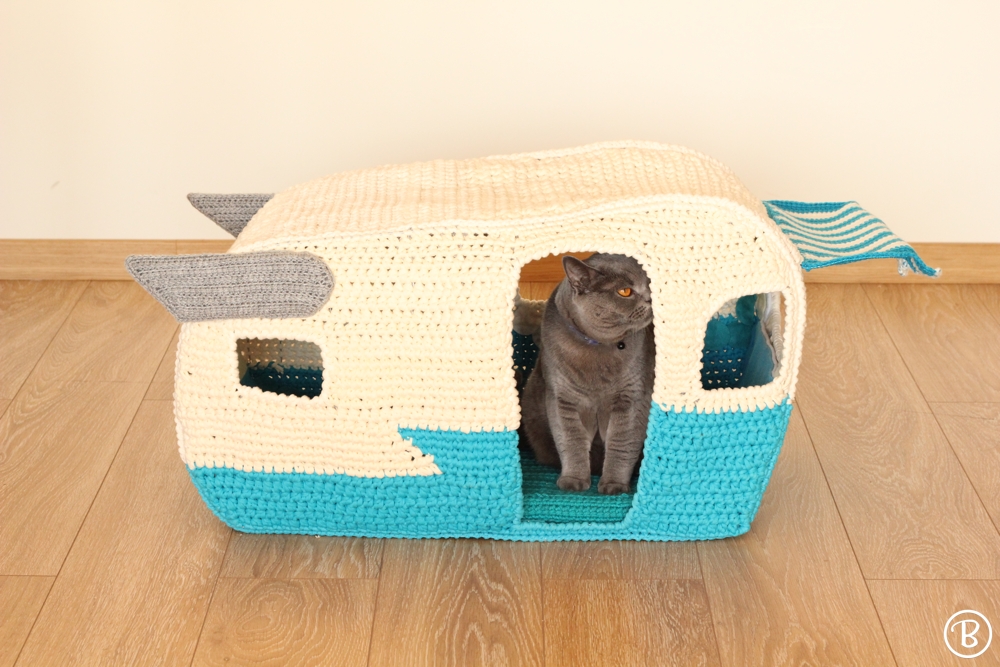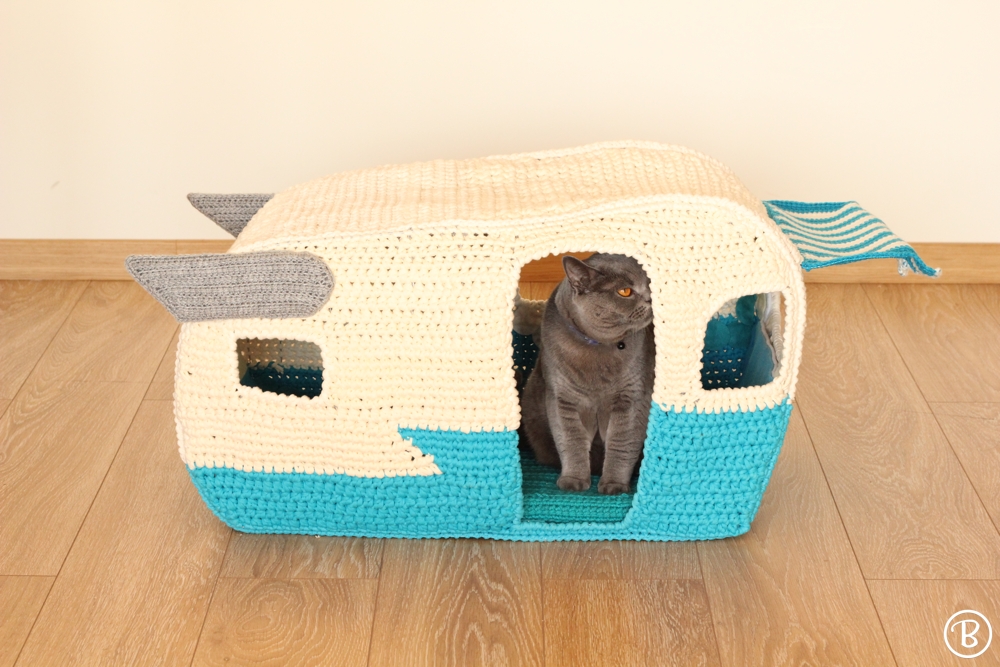 On the Road House Crochet Pattern
The On the Road House cat bed is inspired in the cute vintage caravans from the 60's.
Isn't it the cutest thing ever? Just imagine your cute furry friend peeking through the windows! ^^
The On the Road House has a comfy pillow inside and windows on all sides so that your fur ball can monitor everything that's happening around him/her.
This super cute pet bed fits up to three cats or small dogs, perfect for those cuties that like to huddle up together to sleep.
This PDF pattern has 50 pages with detailed step by step instructions with pictures to demonstrate assembly or any special techniques.
Don't forget to download BuddyRumi's Free Stitches and Techniques Guide!
If you have any questions about the pattern don't hesitate to ask!
Level: Intermediate.
House's Finished size:
Height: 44cm / 17 inches
Width: 76cm / 30 inches
Depth: 38cm / 15 inches
More For Your Furry Friend