House in the Forest Crochet Pattern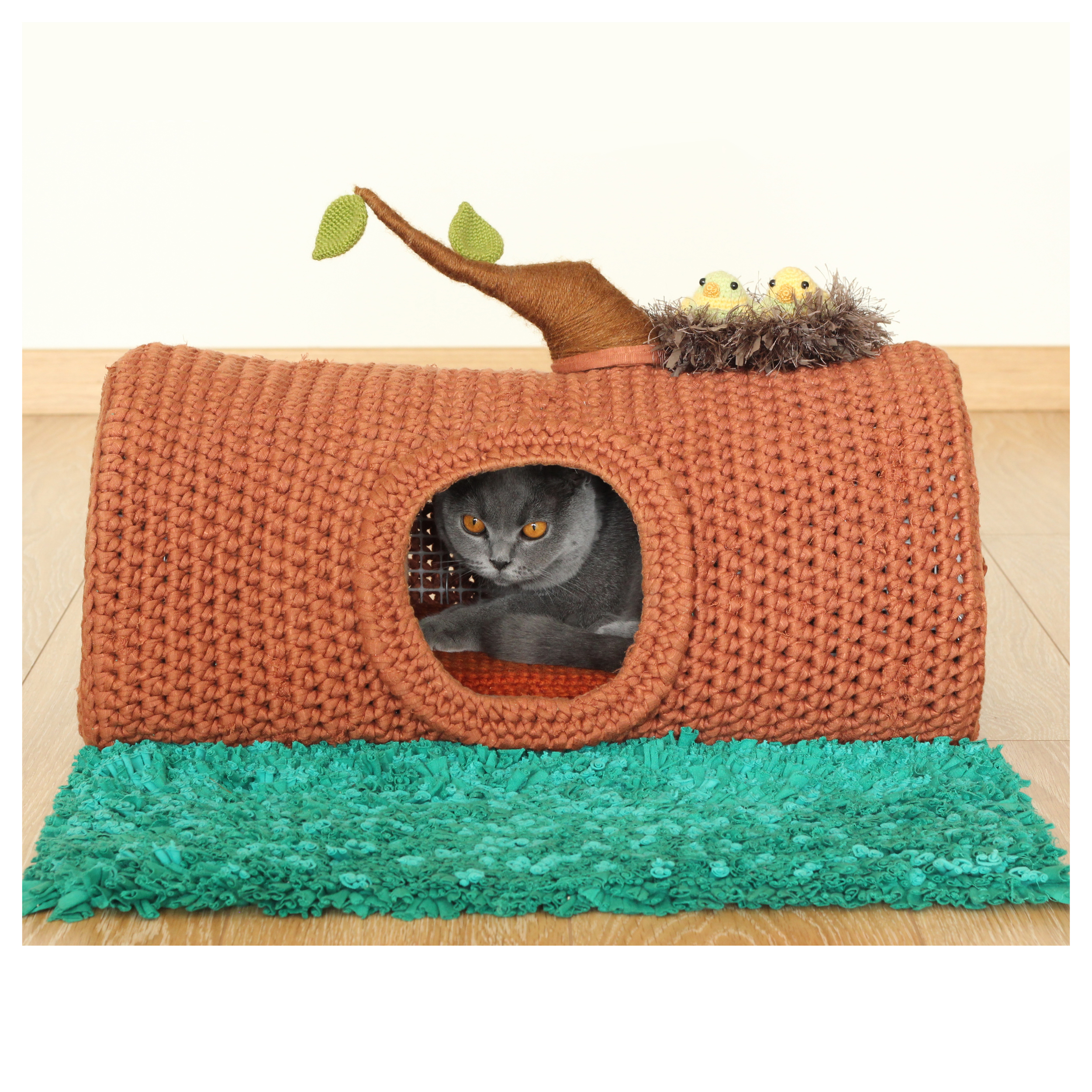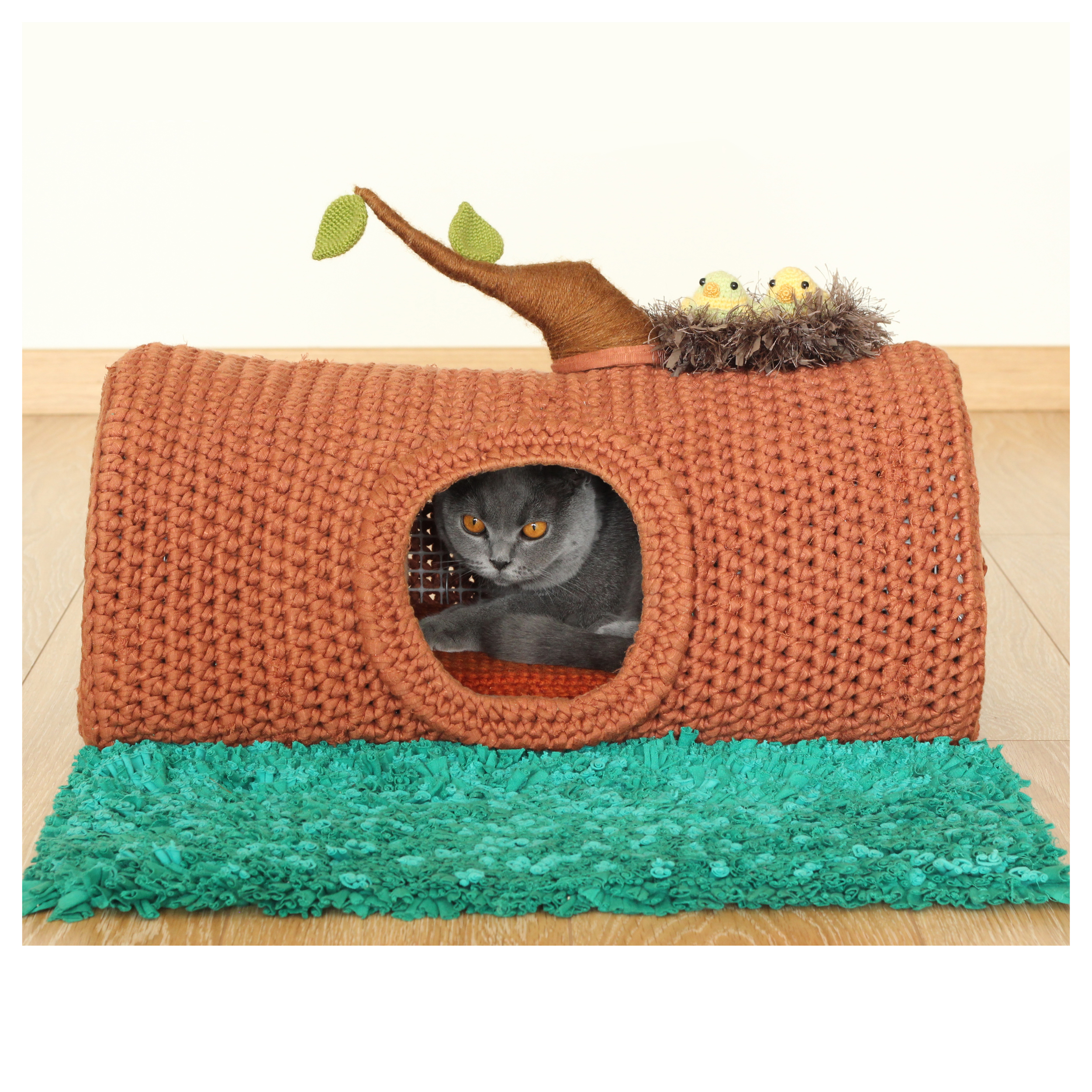 House in the Forest Crochet Pattern
✿ As seen in Let's Knit Magazine! ✿
Whimsical and cute the House in the Forest is the perfect place for your kitty to curl up in.
Besides the ample space inside, equipped with a comfy pillow, the house has a front lawn where kitty can relax on hotter days! ^^
The pattern has 22 pages with detailed step by step instructions with pictures in order to demonstrate assembly, any special techniques or other more complex parts.
Don't forget to download BuddyRumi's Free Stitches and Techniques Guide!
If you have any questions about the pattern don't hesitate to ask!
Level: Intermediate.
It involves building a structure so that the house can hold its shape (instructions included).
Lawn's Finished size:
Width: 28cm / 11 inches
Length: 60cm / 24 inches
House's Finished size:
Height: 25cm / 10 inches
Width: 55,5cm / 22 inches
Depth: 31cm / 12 inches
More For Your Furry Friend