Currently I'm working on two orders that use mainly dark colors, so I felt the need to see some brightly colored work =)
Crochet Flowers by Carmen Heffernan
The tutorial for these bright flowers by Carmen Heffernan is available at Mollie Makes.
Crochet Flower Garland Beads by CRKdesigninfo
The video tutorials to make this beautiful garland is available at Craft Craft and on CRKdesigninfo's Youtube channel.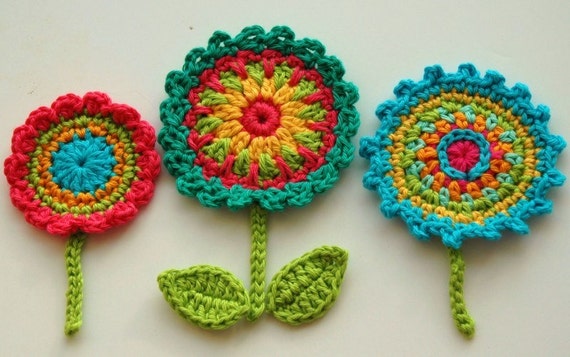 Crochet Flower Motifs - Crochet Garden Series by Annie Design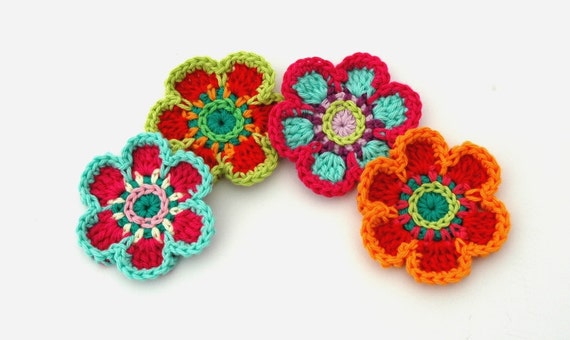 Crochet Flower Motifs Orange Lime Red Aqua by Annie Design
Both Crochet Flowers Motifs (Crochet Garden Series and Orange Lime Red Aqua) were designed by Annie Design and are available at her Etsy store.
Have a colorful and bright weekend!!! =D