A weekly pill of inspiration to get your creativity flowing for the week! Every Monday I'll share a video, image or other that helps me get inspired!
If in the last edition of Creative Jolt! we took a peek on the very large crochet creations, today we turn our attention to the very small and cute!
I always had a thing for miniatures, I don't know exactly what it is but it transports me to a world of magic and fantasy. The following works are great examples of that!
Miniature Baby Blanket by Hanna
Miniature Sofa by Amieggs
Miniature Teddy Bear by Su Ami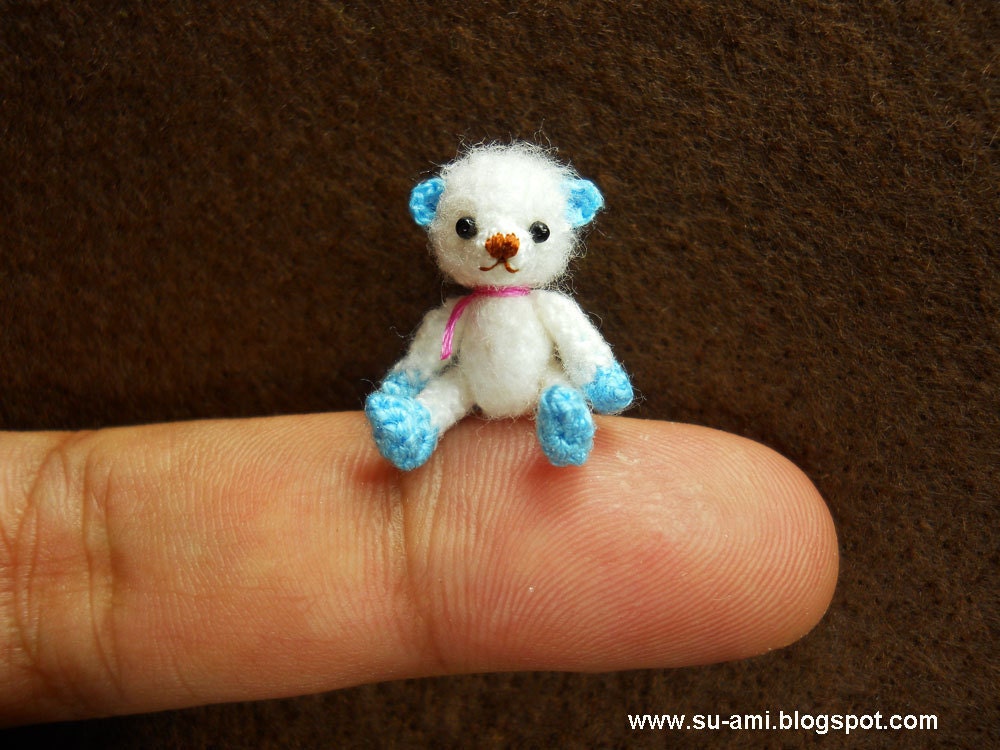 Which world do you prefer? Micro or macro? =)
Be Happy and Creative!